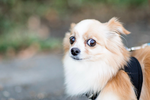 Be Wary of CBD Manufacturers Making These 4 Claims
CBD, it's the new kid on the block. It's shiny, untouched and open for anyone to take claim over. As such, the market is currently being flooded with claims made by companies and health agencies eager to hitch their wagons to this fascinating newcomer. But buyers beware, not all claims are founded in fact. You need to know what's the truth and what's pure hearsay.
We'll give it to you straight. Saying CBD is a cure for anything and everything is misleading. And saying CBD is potentially harmful is, well, also misleading. So let's clear some things up. Be wary of CBD manufacturers (and your very own FDA) making these 4 claims.
1. Cure-all for cancer
Like many misleading claims, they hold a bit of truth. CBD has been said by users to have effectively treated pain and anxiety, obviously two major side effects of having cancer. But can it cure cancer?
Probably not, but we can't give a definitive "no" either.
It may be misleading to say CBD cures cancer, but there are also studies being conducted around the world on cannabinoids and their effects on cancer cells. For example, cannabinoids may have antitumor qualities. One thing is certain, though: cannabis can help alleviate the side effects of cancer and cancer treatment, like loss of appetite, nausea, pain, and sleep loss.
But there is also a placebo effect in place if someone truly believes that cannabidiol will cure their cancer. If they end up receiving a good diagnosis, they may attribute it to their use of CBD. The fact is, there's no clear scientific evidence that says, "CBD is a cure for cancer." While there are anecdotes-a-plenty from people who swear that CBD helped them get through cancer treatment, you should be wary of anyone selling CBD who makes claims like that. While there's reason to believe that it helps, there's no clear evidence suggesting that CBD cures cancer. The reality is much more nuanced than that.
2. It's right for everybody.
"CBD!! Whatever is wrong with you, it'll make it ALLL right!"
That may seem like a hyperbolic way to characterize some CBD claims, but it really isn't. You've probably seen your fair share of lofty claims about CBD. The fact is, nothing is one-size-fits-all, including CBD.
For example, while FDA testing showed that CBD use for epilepsy was free of side effects, it did interact with other prescription drugs, like antidepressants and blood thinners. CBD was shown to boost their levels in a person's system. So two things: A) Don't trust manufacturers who make claims like that. They aren't being entirely honest, and that's not a good way to start a relationship. And B) Do your research first on the medical effects of CBD in combination with any medications you may be currently taking.
3. Effective Doses
We can't say this with enough emphasis: if the place you're buying CBD is telling you to take a certain amount as an effective dose, then they don't really have your well-being in mind. They just care about you buying more of their product.
When it comes to cannabis, every person is different. From CBD to THC, everyone handles it differently–CBD affects everyone differently, on different levels. For example, it might be smart to start small and adjust your dose from there. Maybe a large dose at the beginning, or two or three drops at a time works for you. Maybe you just need a drop here and there. Maybe you just need one before going to sleep, or after waking up! That's for you to decide. You know your own body, and we have to trust you to decide what's right for you.
4. FDA Claims
CBD manufacturers aren't the only ones making blanket claims. The FDA has recently taken an interesting and highly publicized stance on CBD.
In late 2019, the FDA released a statement on CBD. Good Morning America ran with the story, the headline saying:
"CBD has the potential to harm you, and harm can happen even before you become aware of it."
The whole statement focuses on "misleading and false claims associated with CBD products… leading consumers to put off getting important medical care." But there is no evidence of that happening. Let's not discount a realistic healing option like CBD that is a safe alternative to traditional medicine.
Don't get us wrong, the FDA is there to protect American citizens. Maybe they're just being overprotective. In this case, we'll defend CBD and say that there's no scientific evidence that says it can provide any harm to a responsible user.
If you're curious of where CBD stands in the eyes of the World Health Organization (WHO), it seems they disagree with the FDA:
"CBD is potentially healing and safe for human consumption."
Now that's a responsible claim that we can get behind.
If you're open to trying a new approach to your health, CBD is absolutely a viable option you should consider exploring. Don't go into it with your head full of unrealistic expectations fueled by outrageous claims you're seeing around the internet. This is not necessarily a cure for cancer. This will not add six inches to your height. And this certainly won't harm you. So if you're ready to try something new and you're armed with reasonable expectations, you've come to the right place. Let's get you started on your path to brighter living.